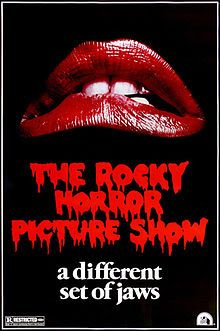 Finally, the Quid has come back to podcasting! You'll have to excuse me,  I'm getting amped for Dwayne "The Rock" Johnson's return to the ring at Wrestlemania XXVIII this Sunday. What's that got to do with Grease and The Rocky Horror Picture Show? Not a damn thing. But since we didn't post a show last Tuesday, I felt a little flourish was in order for this week's intro.
Every great show has a musical episode (right? RIGHT!???!?) and this is ours.
BTW, about 20 minutes in we had to change out a mic, so the sound quality changes a little bit. Other than that, enjoy!
Podcast: Play in new window | Download